Halsey Announces New Single 'Nightmare'
"There's new music coming sooner than you think."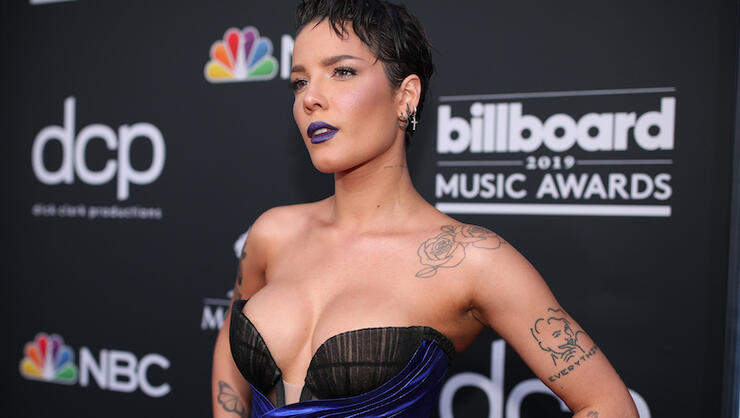 Get ready, music fans! Halsey is coming at us with a brand new era of music, it's going to be a good one. Fans of the singer have known for quite some time now that she's been working on her third studio album, but they were still left wondering when more information about this album would come to light.
Halsey's cryptic teasing continues as fans have begun to direct their attention to the musician's Twitter and Instagram bios. In her bios, there is a link that directs fans to a site where they can sign up for email alerts and proceed to share what their worst nightmare ever was.
Then, as fans choose from a series of options such as "falling," "demons/ghosts," "natural disaster" or "loved one dying," the site tells them an interpretation of their worst nightmare.
That said, fans have begun to speculate the creepy link has something to do with new music on the horizon. Additionally, some think the teasers imply a darker era ahead.
But Halsey remained tight-lipped about the date up until the dramatic reveal. In a fan-captured video of the star leaving her first show at Webster Hall on Wednesday, Halsey told fans that "there's new music coming sooner than you think." But when asked if the May 17 rumors were true, she simply responded "I have no idea what you're talking about."
You can see what your nightmares mean here.
ORIGINAL STORY: MAY 2, 2019, 12:24 A.M. EST
After purging her social media last night after the Billboard Music Awards, Halsey just announced two intimate shows on her Instagram to celebrate the reopening of famous New York venue Webster Hall.
As previously noted from a fan theory, it appears as though the musician may be playing Badlands and Hopeless Fountain Kingdom in full. The venue confirmed the full album performances shortly after Halsey revealed her crytic posts.